•   THEMES
•   SCORES
•   SONGS
•   LIBRARY ELEMENTS
•   VOCALS
•   SPACES
•   EFFECTS
•   MIXING
•   MASTERING
•   ALL DELIVERABLES
30+ SATISFIED PRODUCTION ENTITIES WORLDWIDE
26.1 MAX SURROUND CONFIGURATIONS
21 YEARS of MUSIC + SOUND PRODUCTION and MASTERING
FEATURE of the MONTH
FOLK PROTEST SONG
CREDITS
WRITTEN +PERFORMED BY

Apparition Railway
LEAD VOCAL
Marta Victoria
VOCAL HARMONY + GUITAR
Eddie Freeman
GUEST FIDDLE

Sean Kibler
PRODUCED BY

Icarus Music
VICTORIA FREEMAN PUBLISHING

Copyright 2018
Dedicated to all who strive to unite immigrant families.
You embody what Lady Liberty stands for.
JAMES FREEMAN
Super Genius
• Loyal clients trust him with their livelihoods.
• Numerous awards haven't gone to his head.
• Partnered with a dragon chick, so he could  sit around and drink beer all day.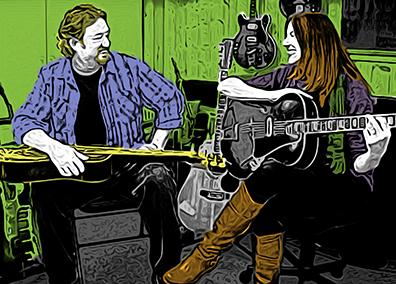 MARTA VICTORIA
Mother of Dragons
• Feeds on cutting-edge tech and sick beats.
• More days spent in the studio than most.
• Partnered with a super genius who seems to   want to drink beer all day.